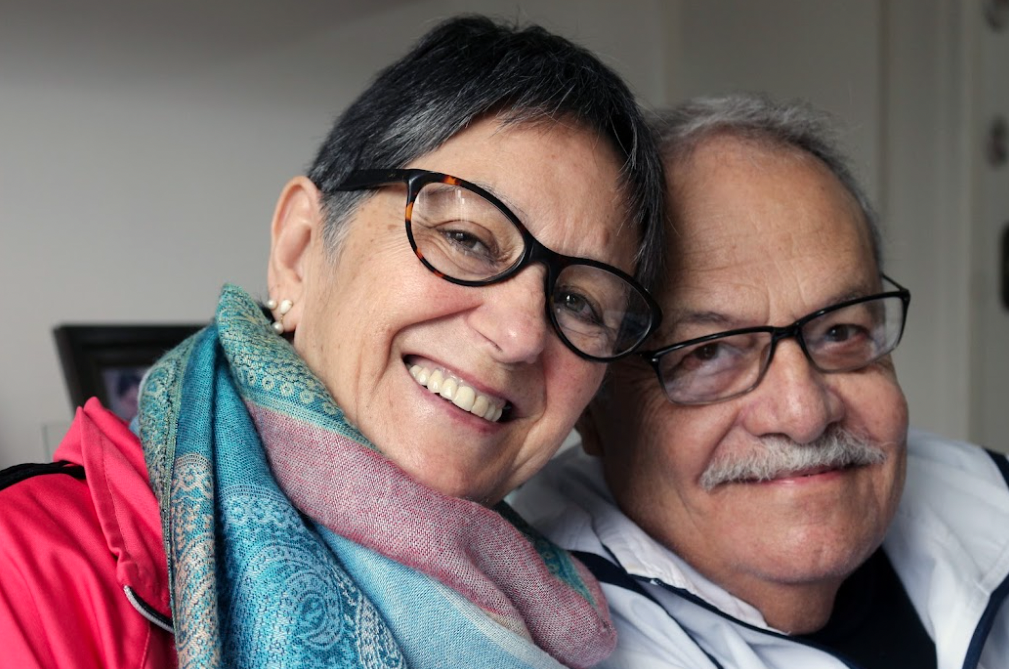 A Lifelong Commitment to Serving People and Improving Health Outcomes
There's an adage that says if you want to truly get to know someone, listen to them. This fundamental truth guides Patina's Chief Health Officer, Neil Patel, MD, a practicing physician with deep roots forming innovative care models. During a recent Pear Healthcare Playbook podcast, Neil shares his own story and details how he learned that listening with open ears and an open heart could help him transform people's lives.
A transformational journey
Neil – or Dr. Neil as he is known to his patients – always wanted to be a doctor. Growing up in a diverse neighborhood in New Jersey, he wrote notes to himself about his aspiration to "take care of underserved folks." He fulfilled that childhood promise after graduating from Rutgers University Medical School and completing his residency at Boston University. Since then, Neil has practiced in the U.S. and abroad, and held executive roles at healthcare non-profits and startups.
Throughout his career, developing deep relationships with patients has been a consistent thread. "Patients open up to their physicians and caregivers," he says. "I'm so privileged to hear what's important to them and learn about their hopes and goals."
As a practiced listener, Neil trusts patients' innate sense of wisdom about their own care. Unfortunately, this respect is not reflected generally in the healthcare older adults receive. "People 65 and older – no matter their income levels – are drowning in a sea of healthcare access, but they are overlooked, ignored and under-served," he says. "Without dedicated, personalized care, the value of care access is diminished – even undermined."
He saw this, painfully, with members of his own family, and vowed to help patients experience age with grace, dignity and beauty rather than as a problem to be solved. Together with Jack Stoddard, Patina's CEO, Neil began the journey to build a transformational primary care plan from the ground up for people 65 and older.
What's in a name?
Why is the company called Patina? Patina is the blue hue that appears on copper or bronze over time – beauty that comes from age. Patina celebrates aging and people's rich experiences, goals, and preferences as they live in this phase of their lives.
Patina's approach to primary care derives from extensive research with older adults about what they want. As Neil recounts, "We asked people, 'Where do you want to be when you're sick? Where do you want to be when you're well? Where do you make your best decisions?'"
The answer was resounding and consistent – at home. "And I thought, where will people feel they are listened to? At home," he says.
Patina created a hybrid, highly responsive virtual and in-person care approach, treating patients where they feel most comfortable via video visits, phone, online chat, and in-home, if needed. The model includes a dedicated care team with a primary care practitioner (PCP) and Health Champion, who stay with patients over time and really get to know them – understanding their goals, needs and preferences and designing care plans on their terms.

Neil hopes Patina will spark a movement for people 65 and older. We will all age, and it's comforting to know we, too, will be well cared for, empowered … and heard.
When Neil isn't overseeing care for Patina members, he's at his home in New Jersey with his wife and children. You can often find him kicking a soccer ball with his young sons. He also spends hours dissecting the lyrics to Hamilton with his mildly obsessed 12-year-old daughter. Neil says there's a lot to unpack in the soundtrack – especially if you truly listen.
This episode of the Pear Healthcare Playbook podcast explores additional topics, including Neil's leadership style, career trajectory, and commitment to healthcare innovation. To listen to it in its entirety, please click here.