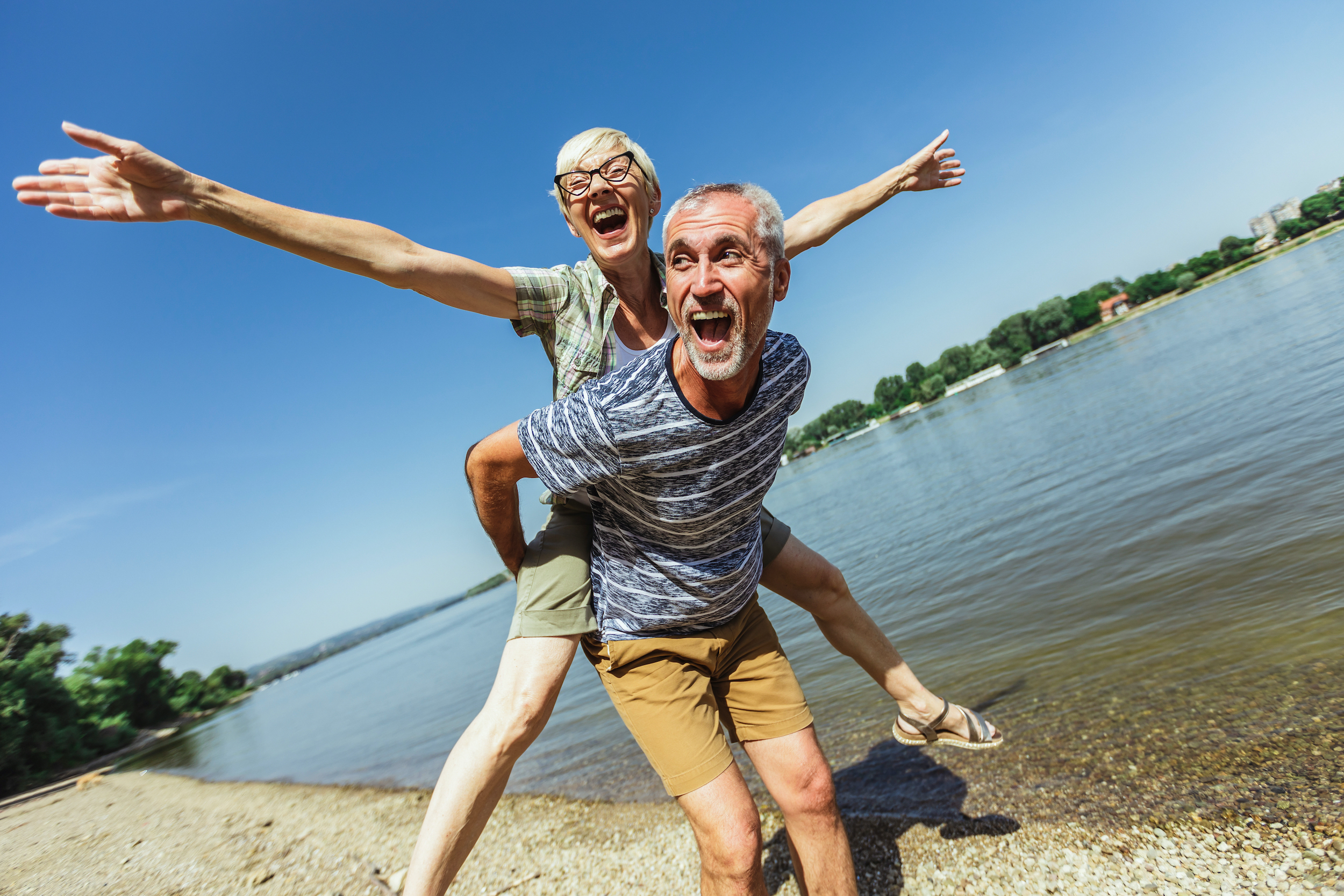 Bringing our bold new approach to primary care to adults 65+ in the Charlotte area
By Jack Stoddard
Just a few short years ago, Patina was launched with a simple goal in mind: to fundamentally improve the healthcare and aging experience for people 65 and older.
To accomplish that mission, we set out to create a bold new primary care experience for older adults – one where patients have access to personalized, whole-person care that allows them to be truly seen, heard and respected at every step of their aging journey.
To do this, we've attracted the best and brightest people in healthcare to build a model based on patients' needs – purpose-built with adults 65+ in mind and delivering care that is personal, convenient, comprehensive and coordinated. We've made incredible progress so far, and launching into the Charlotte market marks the latest milestone in our journey.
We are excited to partner with some of the nation's leading health plans to serve new patients across the Charlotte area. Patina is now available at no extra cost to more than 100,000 people who participate in Aetna, Cigna and UnitedHealthcare Medicare Advantage plans across the following 10 counties in North and South Carolina: Mecklenburg, Union, Gaston, Cabarrus, York, Chester, Lancaster, Lincoln, Iredell and Rowan. And that's in addition to the more than 350,000 eligible plan members in the Philadelphia area. While we may be in a new market, we're still delivering the same exceptional experience to all of our patients.
Relationships matter
It all starts with a trusting relationship. A commitment to healthcare that supports the whole person with a team-based approach that addresses physical health, mental health & well-being, as well as social care needs. An opportunity to know our patients, learn their preferences, and understand their life circumstances. A focus on optimizing each patient's health so they can truly enjoy life on their terms.
We've done extensive research and held countless interviews with older adults, their families and loved ones to understand exactly what patients want. We learned about their unmet needs and challenges with their existing healthcare experience. We took into account the fact that nine out of 10 older adults want to age independently at home, and they want to live their lives with as much meaning and purpose as possible. We used this insight to create a better care model, ultimately launching in Philadelphia less than two years ago. Recent meetings with older adults in Charlotte and Gastonia, NC helped to reinforce the sentiment that they want to be seen and heard, and that they want a real relationship with their primary care provider.
That's why every Patina patient is assigned a dedicated team – experts on the needs of adults 65+ and the normal changes the body goes through as part of the aging process. The team includes a primary care practitioner (PCP) and Patina Health Champion, who serves as the go-to resource to help with legwork, navigate the complex healthcare system, coordinate care and connect individuals to valuable community and health plan resources. And, recognizing the important role that family and loved ones play in the lives of older adults, we make it easy for them to participate in care planning and visits (with patients' permission).
Our highly personalized approach meets people on their terms by providing care virtually through video visits, phone, web chat and mobile app, and at-home visits when needed. We come to patients, which increases accessibility and eliminates the need for them to deal with the hassle of driving, parking and waiting for appointments. And just as importantly, being in patients' homes enables us to understand each person within the context of their life and living situation – critical inputs to a personalized care plan that helps them live and age well.
Establishing trust, building relationships, and meeting patients on their terms allows Patina to offer a primary care experience like no other.
Building a better healthcare future
By 2030, which is right around the corner, the number of Medicare enrollees is projected to rise by an additional 15 million people, reaching nearly 80 million individuals – people stuck in a system that views old age as a problem to fix instead of a journey to celebrate.
This is obviously not ideal, but I think expectations are relatively low in healthcare. That's why I'm especially proud of the feedback we receive from our patients. We're getting rave reviews telling us that this is a completely different experience. They've joined us at company meetings to talk about their interactions with their Patina care team. They provide comments on a regular basis through post-visit surveys. It's feedback like this that inspires and motivates our entire Crew to do better and to care more every day.
As positive as this feedback is, we don't take it for granted. We know we have to continue to delight every single patient, to take the time to listen and give them what they truly deserve in this phase of life. And we're committed to doing just that.
In addition to patient feedback, it's also really encouraging to see the reaction and commitment from our health plan partners, who tell us this is the kind of care that they would like for themselves and their loved ones – and the experience that they'd like to bring to their members.
This is a solid foundation that takes us one step closer to realizing our mission of delivering a better healthcare and aging experience for older adults. We have many more milestones ahead – and bringing Patina to the Charlotte area builds on this momentum. I'm grateful for the efforts of our Crew to make our Charlotte-area launch possible and look forward to sharing news of our continued expansion to additional markets and additional health plans in the months ahead.
Older adults deserve a better healthcare experience, and Patina is here to deliver on that promise.