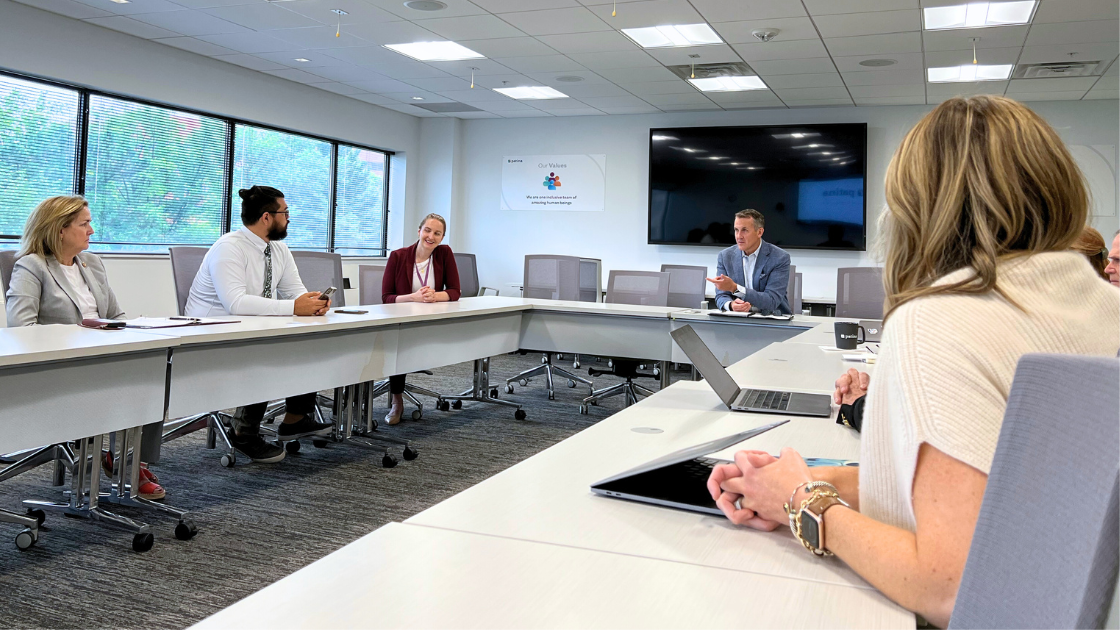 Congresswoman Madeleine Dean Visits with Patina
Patina is creating a better, more highly personalized healthcare experience designed specifically for adults 65 and older. Our model of patient-centered primary care brings together the best and brightest people in healthcare to help make our communities stronger for generations to come.
Last week, Patina was honored to host our Member of Congress, U.S. Rep. Madeleine Dean (PA-04), at our Bala Cynwyd, Pa., headquarters. We led Rep. Dean on a behind-the-scenes tour of our facility, met with members of the Patina care team, and discussed issues of shared importance to her constituents and our patients – such as legislation affecting seniors, value-based care and Medicare.
During the visit, Rep. Dean highlighted the health-related benefits of new laws – the Inflation Reduction Act, which lowers the cost of some prescriptions, including insulin; the American Rescue Plan, which invested in a national vaccine program; and the Safer Communities Act, which expands mental health services – and said that she is always focused on finding ways to do the "most good" on behalf of her constituents.
The Patina Crew looks forward to staying in touch with Rep. Dean as we continue to deliver on our promise to provide older adults with a better healthcare and aging experience.