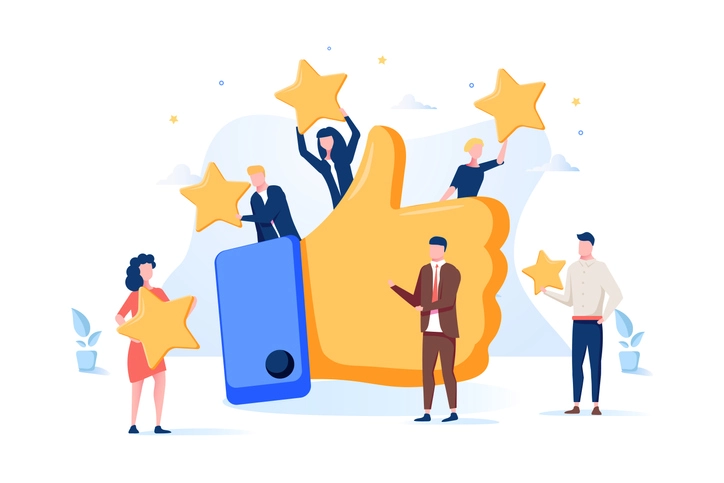 Medicare Advantage Plans Need to 'Win' on Consumer Experience in 2023
With the elevation of member experience measures in Star Ratings, CMS is signaling a broader transformation in the role payers can and should play in the care delivery system.
The Medicare Advantage market has shown no signs of cooling over the past two decades. As the number of plan offerings continues to grow, competition for members and retention will only continue to intensify. Traditionally, Medicare Advantage plans have competed on two variables: cost and coverage. The majority of plans, however, now charge a $0 premium, effectively eliminating cost as a competitive angle. And with most plans offering additional benefits – from dental and vision to transportation – Medicare Advantage plans will need to shift the basis of competition from cost and coverage to member experience.
This transformation has long been anticipated. Consumers are demanding a more on-demand, technology-driven, personalized member experience on their terms and in their own home, in part because they are receiving this type of experience from every other consumer-facing industry. Think Amazon Prime, DoorDash, Netflix. Healthcare, which largely remains a "drive-park-and-wait" industry, is the final holdout. Recent surveys find adults over the age of 65 expect their plan to provide a more personalized healthcare and aging experience.
While Medicare Advantage plans are finding ways to meet rising consumer expectations, the Centers for Medicare and Medicaid Services (CMS) is also raising the bar by making member experience and satisfaction the driving force behind Star Ratings.
Beginning in 2023, member experience metrics will quadruple in value, determining 57 percent of overall Star Ratings. Eight of these measures are determined by Consumer Assessment of Healthcare Providers & Systems (CAHPS) survey questions, many of which were not designed to capture consumer sentiment on health plans.
Medicare Advantage plans must prepare to step into unfamiliar territory – or risk losing their competitive advantage in a saturated market. Success will require a renewed focus on profoundly improving the overall healthcare experience. This starts by bolstering healthcare's front door: primary care.
The renewed role of primary care
While most of the CAHPS measures exist outside the purview of Medicare Advantage plans, they fit squarely within the realm of primary care and supporting members as they navigate health and benefits. For the past decade, nontraditional healthcare providers have entered the primary care market to broaden access to convenient services while facilitating more personalized healthcare experience. These primary care models will be critical partners for Medicare Advantage plans in 2023 and beyond.If member experience is the new basis of competition for Medicare Advantage plans, these models hold the keys to success. Here's how advanced primary care models will help Medicare Advantage plans succeed in CMS' newly weighted CAHPS measures.
Winning on consumer experience
For members to get the care they require, Medicare Advantage plans must understand their members and anticipate their care needs. Medicare Advantage plans can achieve high scores on "Getting Needed Care" measures by offering primary care services that build trust and foster deep relationships with their members. Embracing a whole-person view opens the door for Medicare Advantage plans to personalize the healthcare experience and ensure members receive the care they need, when they need it.
Medicare Advantage plans may be sweating over the idea of taking a hit on Star Ratings for their members waiting months to see a specialist or spending a half hour in their primary care provider's lobby, but the increased weight of measures under the "Getting Care Quickly" category provides an opportunity to expand their toolbox and become more integrated in care delivery. The most resilient advanced primary care models will offer hybrid care experiences that reach members wherever they are – including virtually and in the home, with high availability. It will be critical to maintain an omni-channel provider network wherein members can engage with their providers when and where they need care – online, over the phone, in their neighborhoods and at home.
The opinions of members regarding their experience with the healthcare system is now a much more heavily weighted measure in CMS Star Ratings through "Enrollees' Ratings" measures. Advanced primary care models are increasingly focused on improving quality and reducing costs through value-based care arrangements. These models offer the flexibility plans and providers need to not only improve quality, but compete on member experience. They provide services that address social determinants of health, allow for more frequent touches with healthcare services, and create a constant flow of actionable information for the member's care team and health plan.
Measures under the "How Well Doctors Communicate" category will also be more heavily weighted beginning in 2023, and the ability of Medicare Advantage plans to facilitate seamless care across the healthcare continuum will be reflected in their Star Ratings. Innovative primary care providers are in a unique position to fill this need. Primary care models that do this well will help members navigate the complexities of their healthcare journey by fielding questions, organizing services and leading coordination across specialists and other care teams.
Medicare Advantage has long been a market where innovation thrives – where new models and approaches are embraced, experimented with and expanded across commercial plans. With the elevation of member experience measures in Star Ratings, CMS is signaling a broader transformation in the role payers can and should play in the care delivery system. Medicare Advantage plans can meet the moment by making highly available and personalized experiences the new standard for care, starting with new models of primary care available on-demand virtually and in the home.