Finally Being Heard: Mark Pinsky
Frustrated by providers who didn't take the time to listen, Mark Pinsky now enjoys healthcare that meets his needs – and keeps up with his active lifestyle.
Primary care becomes more important as we age and our physical, emotional and social needs change. Even so, receiving quality care is rarely as easy as it should be. Patina is reinventing the healthcare experience with a highly personalized approach designed specifically for older adults. Each patient gets a dedicated care team that includes a primary care provider (PCP) and a health champion, who take the time to know them – their values, goals and preferences – and provide comprehensive support that addresses total health and well-being. Through these trusting relationships, we're able to provide care on their terms and treat patients with the dignity and respect they deserve.

We engage with patients through a hybrid of both in-person and virtual interactions – video visits, secure messaging on our easy-to-use mobile and web apps, and phone. When eyes-on, hands-on care is needed, we'll send a clinician to the patient's home. In this way, Patina provides greater convenience and enables a richer patient experience that suits their individual needs – whether they're at home or on the go.

Many Patina patients appreciate this personal attention and convenience, including Mark Pinsky, who lives and works in Chestnut Hill, Pa. At 66, Mark continues to travel often for his business and loves spending time with his family and friends. Here, he shares his experience with Patina.
What was your previous experience with primary care providers?
MP: I was increasingly frustrated with the impersonal nature of most healthcare models — always waiting for appointments and then getting rushed out after minimal time. Even going to a renowned local health system, it began to feel like a factory to me. It felt like I started over every time I talked to a doctor or a nurse, continually rehashing everything and getting different advice for the same issues. I actually felt discouraged from calling to ask questions because I couldn't get the answers.
Why was it important to switch your PCP now?
MP: My healthcare needs were getting steadily more frequent and complicated as I turned 65 and entered Medicare age. I wanted someone who took the time to listen.
And you found that personalization with Patina?
MP: Yes, I felt like they customized care to me in a way others didn't. For example, in the intake process, they didn't just ask me what medicines I took, they made sure I was taking them correctly. I got an immediate follow-up from JaCarla [my Patina Health Champion] to make sure I was on the right path. They are quick and responsive and pay attention to details. I'm finally being heard.
How does Patina fit into your lifestyle?
MP: I am still active; I travel a lot for work or to see my kids and grandson. So, I use the Patina app a lot. I can send photos to my care team, check status, or video chat with JaCarla or my PCP. And I love that if I need it, a nurse will come to me. I never could afford concierge care. But now I feel like I have it.
"I had one doctor after another, and I always felt like they were seeing me again for the first time. With Patina, I feel seen and heard. In the past, I could never afford concierge care, but I feel like I have it now."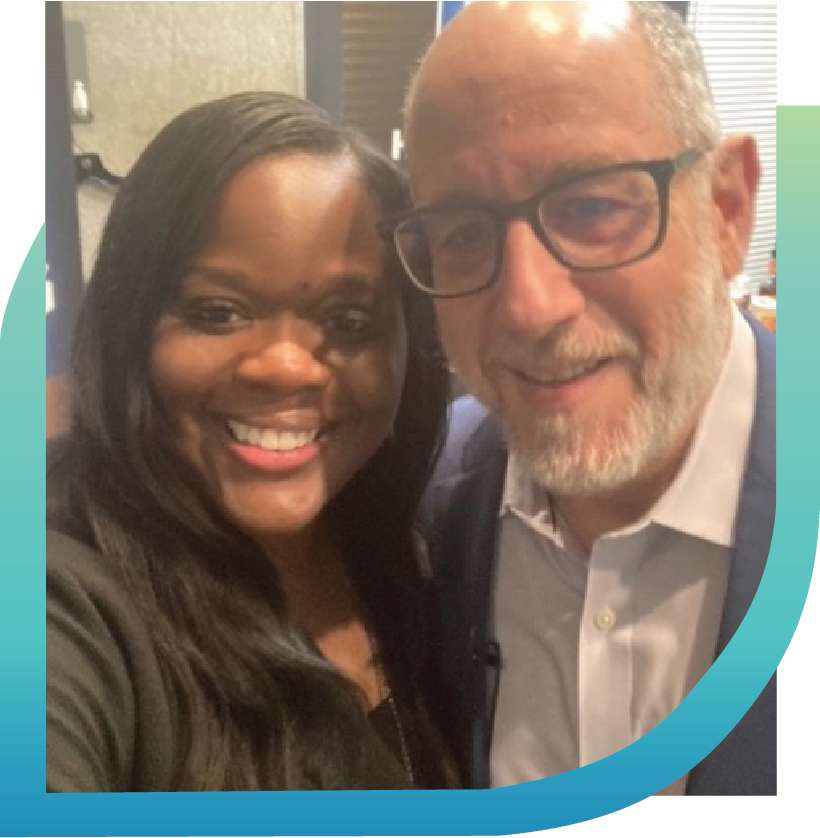 Enjoy primary care from Patina
Offered at no cost as part of many Medicare Advantage plans, Patina is a different kind of primary care that helps you thrive in all aspects of life. You'll get a dedicated care team that includes a Patina Primary Care Practitioner (PCP) and Patina Health Champion who take the time to know you, understand your needs, and help you navigate the healthcare system – so you get the care you deserve on your terms via video visits, phone, chat and in-person visits, when needed.
Learn how you can
become a Patina patient
Want to learn more about Patina primary care? Please share your contact information and we'll call you within the next business day. We're excited to meet you!