Creating a More Personalized Model for Primary Care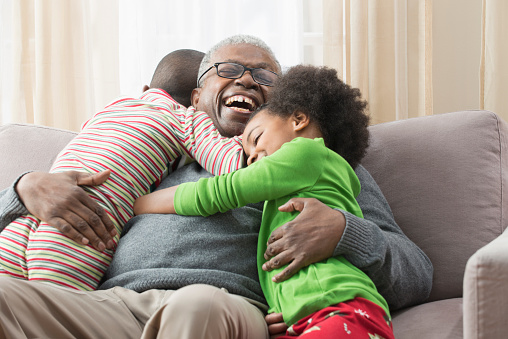 Primary care for older people in the U.S. needs an urgent checkup – it must evolve to meet consumer expectations and to improve the patient experience. On the anniversary of our first year serving patients, Patina CEO Jack Stoddard joined the Oliver Wyman Health Podcast, discussing how innovative primary care models, like Patina, promise to achieve healthcare's triple aim – a better experience and improved health outcomes at a lower cost. Patina, which partners with health plans to serve people aged 65 and older and who are enrolled in a Medicare Advantage plan, not only delivers more impactful, equitable and scalable primary care, it also provides value. Highlights from his conversation are featured below.
Healthcare that prioritizes patients, not providers
For adults 65 and older, value means healthcare that meets their needs – and meets them where they are. "The world is moving to a highly personalized on-demand experience," says Stoddard. Consumers have grown to expect convenience: The success and adoption of Netflix, Amazon Prime, and DoorDash are key examples. Healthcare, however, is the one consumer sector that has not caught up.
"The idea of having to drive, park, and wait at a clinic is about provider efficiency – not the consumer experience," he says, and such excursions can be markedly stressful for older adults. Further, the current model of reactive, fee-for-service "sick care" is inefficient, ineffective and impersonal. It's time to rebuild the system from the ground up, with the patients' needs first.
Patina's model delivers team-based holistic care consisting of a primary care practitioner (PCP), a nurse, and a Health Champion who coordinates care and takes on the legwork to help troubleshoot other care-related needs. This comprehensive approach improves care quality and has the capacity to take waste and harm out of the system, enable deprescribing, and avoid unnecessary readmissions. As Stoddard notes, team coordination maintains clinical intensity, oversight, and accountability while serving more people on the primary care physician's panel.
Contrary to traditional healthcare models, Patina spends more time with patients than a traditional practice typically does – and it forges real relationships based on trust and a deep understanding of each patient's unique circumstances and needs. High-touch and highly responsive longitudinal care creates lasting connections. With no brick-and-mortar clinics, no waiting rooms and a tech-forward approach, Patina has reimagined doctor's visits, eschewing 15-minute office visits for a steady cadence of interactions in a patient's own environment and on their terms. This allows Patina to scale quickly and efficiently, and reach people in remote areas where access to primary care may be very limited or highly inconvenient. And best of all, patients feel seen and heard – secure that someone is looking out for them and is truly taking care of them.
Coordinated, valued-based services
As a value-based provider, Patina is incentivized to deliver comprehensive care across a patient's health journey, from coordinating care to follow-up to managing a discharge plan for procedures. Patina's Health Champions complement clinical activities and work on behalf of patients, accessing available (yet often unknown or misunderstood) resources and benefits and helping them overcome logistical or financial barriers.
In this way, Patina serves as a quarterback who navigates the complex healthcare system for patients, and this consumer-centric approach translates to higher satisfaction for patients and other specialists involved in their care. In the highly competitive Medicare Advantage market, Patina provides a meaningful differentiator for health plans, helping them offer better care – and a better care experience – for their members.
Click here to listen to the entire podcast, which expands on these and related topics.