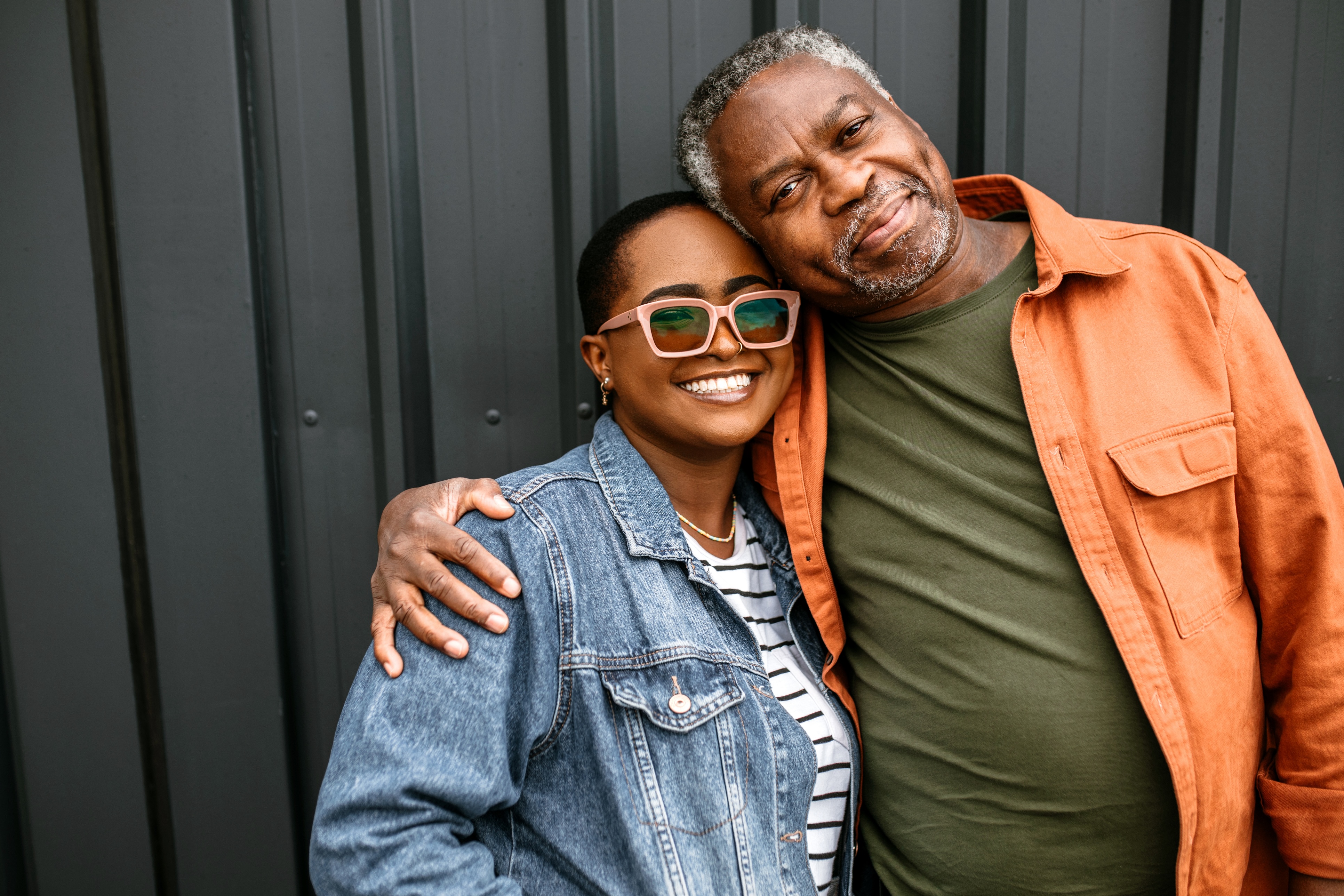 5 tips for caring for someone 65 and older
By Alexandra Ristow, MD, Lead Primary Care Practitioner
Caring for an older loved one – whether it's a spouse, parent, grandparent, or close family friend – can be a gratifying experience. Still, it comes with a unique set of challenges and responsibilities. As people age, their needs change, too. Providing the proper care and support becomes crucial to ensuring their well-being and quality of life. Equally important: supporting your loved one's independence and leadership in all care decisions.
Let's explore five essential tips for effective caring for someone aged 65 and older:
1. Prioritize communication and emotional support
Open and empathetic communication is an imperative when caring for an older person. Aging can bring about physical and emotional challenges, such as health issues, memory decline and feelings of isolation. All of these are a natural part of the process. Be sure to create a safe and supportive environment where your loved one feels comfortable discussing their concerns, fears, and needs. Encourage your loved one to express their thoughts and emotions, and genuinely try to understand their perspective.
This starts with what's called 'active listening.' When communicating with your loved one, aim to listen 80% of the time while talking for less than 20% of the time. You can achieve this by:
Taking deep breaths yourself while listening
Focusing on what they are saying instead of what you may say in response
If there's a pause, reply with curiosity: "Tell me more."
Once you feel like you've heard someone completely, use a reflective statement, e.g., "Mom, let me reflect back on what I'm hearing. You feel like your shoulder pain keeps you from driving, which is now making you miss your bridge game and feel lonely."


Throughout the discussion, be sure to demonstrate empathy and compassion. Be patient, as it may take time for them to open up about their feelings and needs. And as importantly, treat older adults with respect and dignity. Engage them in the same manner you would someone your own age – don't talk down or speak to a loved one as if they were a child. They deserve better, and they'll thank you for it.

Communication is a core pillar of patient care plans at Patina, and we recognize the significant role you play in supporting the well-being of your loved ones. That's why we make it easy for you to become a part of your loved one's care team. With their permission, you can join appointments via video (or in person at your loved one's home, if needed), as well as ask questions and access important updates right on the Patina mobile app. In this way, you can stay on top of medical status and support care or treatment decisions as they arise.
2. Promote physical and mental health
Maintaining physical and mental health is fundamental at any phase of life, even more so as we age. Ask your loved one what type of movement or exercise brings them joy and how you could support them to continue it or do more of it. Activities like walking, gentle yoga, or swimming can help improve mobility, balance, and mood. And if they're fit and have typically led an active lifestyle, there's no reason they can't continue doing the things they love like jogging, cycling or hiking (just make sure your primary care practitioner is aware).
Mental well-being is equally as important as physical health. Engage your loved one in mentally stimulating activities such as puzzles, reading or other hobbies that they enjoy. Social interaction is key, as it can combat loneliness and progressive cognitive decline. Participating in a book club, painting workshop or group activity such as cards or other games are great ways to socialize, whether in person or virtually. At Patina, we focus on supporting the whole person, which means we're addressing our patients' physical, emotional and social care needs.
3. Ensure safety and accessibility
Safety should always be a top priority when caring for an older adult. Start by having an honest conversation with your loved one. Are there any areas of the house that they are nervous about navigating? Are they open to having modifications to make their environment work well for their needs? It's important that living spaces are well-lit, free of clutter and equipped with safety features, as appropriate, like handrails and non-slip flooring. Depending on the person's mobility, you might also consider making their home more accessible by installing ramps or stair lifts if necessary. Simple modifications like these can significantly enhance independence and enable older adults to remain at home.
Safety and accessibility aren't just related to physical modifications, though. The right technological tools can also greatly enhance care – and care delivery. Patina takes a virtual-first approach that uses familiar tech, such as phones, mobile apps and video, to engage with patients. These enable frequent patient interactions with their dedicated care team, allowing us to take a highly proactive (and preventive) approach and discuss things related to symptoms, medications, and more.
We apply tech in other ways, too. Using digital stethoscopes, we're able to listen to the heart and lungs during a virtual video visit. Patients can also self-monitor vital signs such as blood pressure, heart rate or blood oxygen levels, if indicated, and then share readings with their care team, who can follow-up as needed.
4. Support their independence
As we age, maintaining independence becomes increasingly essential to our sense of self-worth and dignity. Talk to your loved one about what activities make them feel accomplished and strong. Are there ways you could change their environment or offer assistance that would allow them to continue these activities?
This may involve providing assistive devices like walkers or hearing aids or arranging for home care services to help with daily tasks like cooking and cleaning. Respect their decisions and involve them in choices about their care whenever possible. This empowers your loved ones to maintain a sense of control over their lives. Offering assistance without being overbearing is key to striking the right balance between support and autonomy. And most importantly, their values, goals and preferences matter and should always be considered – and respected – even if you don't necessarily agree with them.
5. Seek professional guidance
Caring for an older loved one can be physically and emotionally demanding. Acknowledge your own limitations and seek help when needed. Seeking out healthcare professionals who specialize in older adults is a great first step, as you want to work with experts in aging who understand the natural changes the body goes through at this stage of life.

When your loved one chooses

Patina for primary care

, you'll have a dedicated team who stays with them over time and really knows them. We encourage those who are supporting loved ones to join the care team, too. Together, we'll create a holistic and highly personalized care plan based on the patient's specific goals, values and preferences – determining what matters most and helping to achieve them.


Caring for someone aged 65 and older is a noble and challenging responsibility. It's also very rewarding. By prioritizing the right things and working with a primary care team that's actively supporting your loved one's total health and well-being, you gain peace of mind knowing they're best positioned to thrive and live their best life. They deserve it – and so do you.