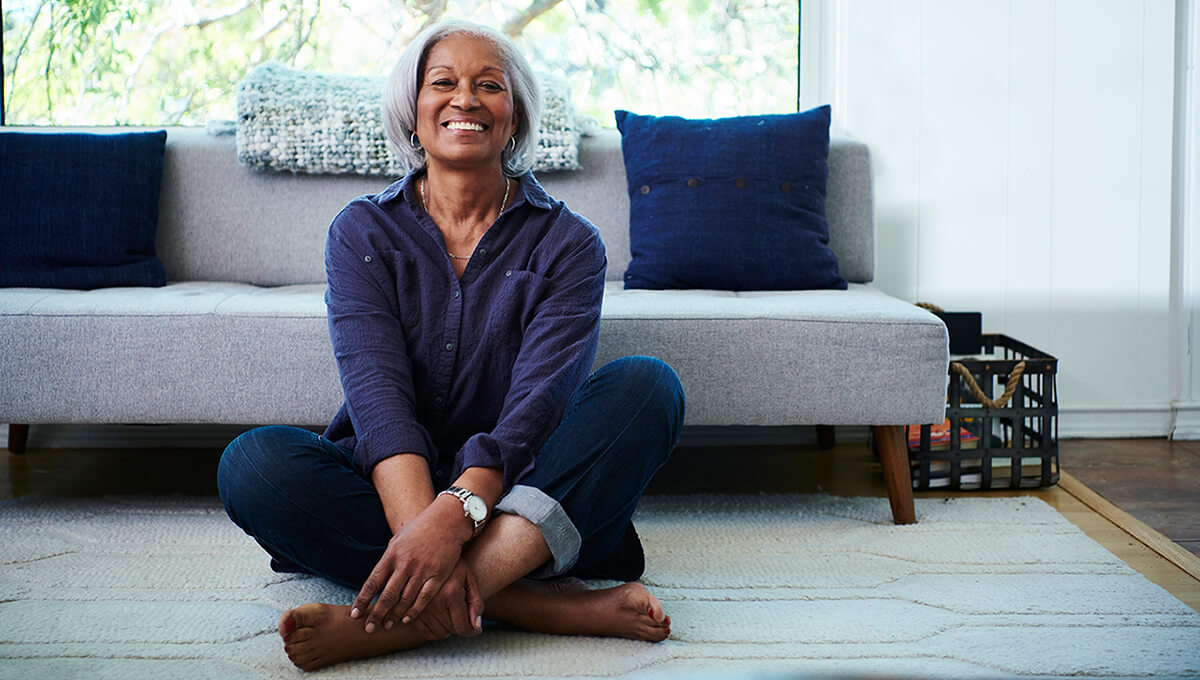 Tips for Improving Mental Health as We Age
By: Monika Downey, PhD, MSCP, Senior Director of Behavioral Health at Patina
World Mental Health Day has been recognized every October since 1990 to recognize and raise awareness of the impact mental health issues have on an individual's life. Over the last decade, there has been less social stigma and a better understanding of the need for better mental health, but the impact of how these issues impact older adults is often overlooked.
Older adults experience many life phases that are not adequately understood or recognized. Loss of a spouse, debilitating pain and illness, isolation, loneliness, dementia and financial insecurity are just some of the many issues plaguing seniors. With these issues come higher rates of depression and anxiety as well a lower quality of life.
Our mental health also affects physical health. The connection is often overlooked, but is very important for older adults who may also be struggling with health issues. Although two-thirds of older adults living independently describe their health as very good, 92% have at least one chronic condition and 77% have two or more. Those with chronic illness such as diabetes, COPD, heart disease or chronic pain have significantly higher rates of depression.
There are many ways to take care of your mental and physical health that can have a huge impact on your quality of life:
Talk to your primary care practitioner (PCP) if you are struggling with depression or anxiety. Eighty percent of late onset depression is treatable. It's important to remember that depression and anxiety are

not

a normal part of aging. Don't be shy about sharing your feelings and asking for help.


Never underestimate the power of movement and exercise. Even if you have physical limitations due to health issues, there's usually something you can do to increase activity. Movement and activity generate an increase in serotonin in your brain, which can actually help your mood improve. Find an activity partner to keep you on track or hold you accountable for support.



Connect with other people.

Social isolation and the resulting loneliness is one of the issues older adults struggle with the most. It often goes unrecognized as a contributor to poor health and mental wellness, but developing connections with other people makes a big difference in an older adult's life. Even if you're not physically able to meet up with others in person for a game, a book club, or a meal, technology can help – and is easy to use. Connect over video apps like Facetime, join a chat group or get more active on social media. All of these are possible with just a few clicks on a computer, smartphone or mobile device.


Engage in life. I always encourage older adults to try one new thing each week to keep minds fresh and perspectives new. It can be a small thing such as a new restaurant, a different seat at your usual table or a conversation with a new neighbor. Trying new things keeps us passionate and interested in life.


Continue taking care of yourself and making adjustments. Often, when health declines we become overwhelmed and start letting things slip. Make adjustments when needed such as using hearing aids to stay engaged in conversations, trying new activities if you can't do old favorites, and stay up to date on your flu vaccines and routine medical care. Primary care at this stage of life is particularly important, so make sure you have a

PCP who really listens to you and meets your needs

.
World Mental Health Day is an important reminder to talk about mental health. Taking even small steps like what's outlined above can have a meaningful impact on health and well-being. I hope they inspire you to take stock of your mental health – or that of a loved one. And if you're struggling, don't hesitate to reach out for help. There are many resources available.
Resources: