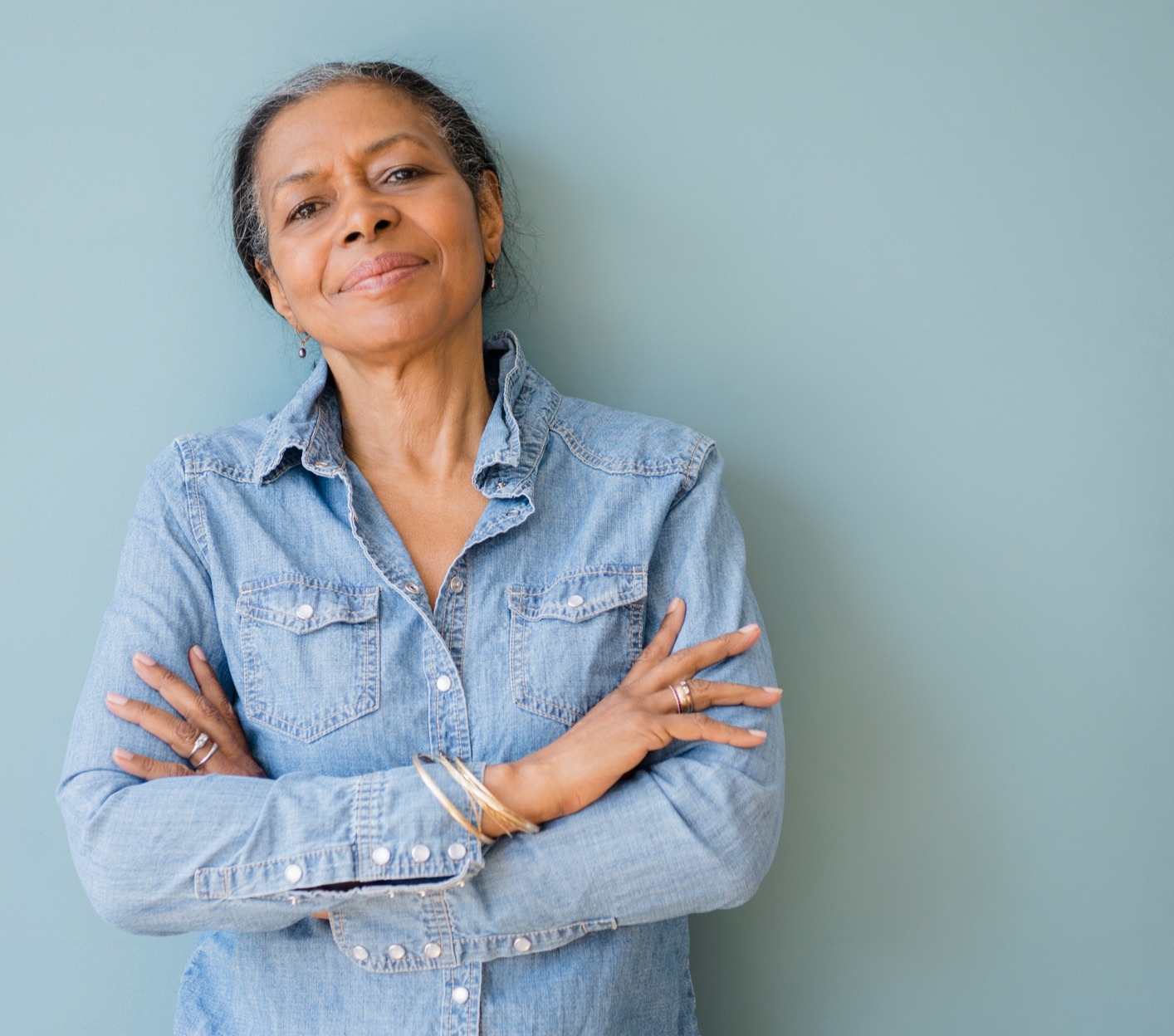 Primary Care for Women 65 and Older: Finding the Right Fit for You
Choosing a primary care practitioner (PCP) is a major health decision. It's highly personal, too. This health practitioner will make a big impact not just on your access to care but on your quality of life.
For women 65+ in particular, there are considerations to weigh during the process of choosing the right provider. Your PCP should be an anchor in your aging experience, helping you achieve your health goals, anticipate normal changes, and address unique challenges.
It's crucial to take time to think through questions around healthcare philosophies, relationship building, convenience, and logistics. Here are a few key considerations for women 65+ to ensure you get the healthcare and aging experience you want – and deserve.
A Focus on Older Adults
As people age, their care needs change. New issues pop up. Health topics that once seemed far off, like bone density, can grow in importance. And issues present themselves differently in older adults. For example, symptoms like fatigue or loss of appetite can be warning signs for bigger issues, such as an infection or heart disease.
Older adult care requires a specific skill set, making it important to look for a PCP with deep experience working with 65+ adults. Practices that serve only 65+ adults are more likely to offer another benefit beyond knowledge and experience — a team with a passion for caring for older adults.
What don't you want? Someone who doesn't take your input seriously and is quick to assume your health conditions are just related to being older.
But knowing older adults overall isn't enough. You want a PCP who will put in the time to get to know you and your unique health needs, preferences and goals. For instance, this approach is a unique part of care at my primary care practice at Patina, available in the greater Philadelphia area and coming the the Charlotte, North Carolina area this summer. After our patients' first visit, I make sure they feel seen and heard, have a care plan, and understand what's going to happen next and who to contact for any questions.
Whole-Person Care
Older women have specific health needs. Women 65 and up should look for a practitioner with experience treating women's health changes and issues, such as care after menopause, including osteoporosis and bladder and sexual health. But that's just the beginning.
Your primary care provider should treat you in your entirety, delivering personalized, coordinated care for a range of medical, behavioral health, social care and logistical needs. That takes a provider that offers not only an individual PCP, but ideally a primary care team that stays with you over time and addresses your whole-person needs.
For example, your care team may include your PCP, who guides your care, plus an individual who helps you navigate your care — from helping you schedule specialist appointments, to setting up transportation, if needed, and other legwork.
Specialized resources should also be available, including mental and behavioral care practitioners. You should be able to include family and loved ones in your care, making it easy for everyone to stay informed.
And you should be the leader of your care, supported by a care team who takes the time to know you and build trusted relationships.
PCP's Care Philosophies
Different providers have different philosophies for care. It's important for women 65 and older to understand the care philosophies of potential providers and share that vision for care. It builds trust.
Key decisions like courses of treatment, frequency of visits and involvement of family or friends can be a direct result of a practitioner's approach. When patients trust their PCP's perspectives, they are more likely to follow recommended treatments. A shared philosophy can also help prevent miscommunications and help older adults make more informed care decisions.
While a shared vision is key, keep in mind that decisions are best made by patients, not providers. You don't want someone who picks priorities for you. Be honest about what's really important to you, especially as you age.
Consider Logistics
Your healthcare should accommodate you. Location, convenience and technological aptitude matter. Women 65+ should ask themselves questions like:
- How do I prefer to interact with my PCP?
- Do I like traveling to a PCP's office or prefer house calls?
- Would I like virtual visits, with video?
- Do I want to be able to stay in touch by phone and text message?
- Would I like or need a mix of these methods?
- How quickly do I want to be able to get an appointment if care is needed?
Many older adults value the merits of their PCP coming to them, instead of the other way around. That's why some practices offer virtual and at-home visits. Imagine your care team visiting in the comfort and convenience of your home — no transportation and downtime needed!
In addition, there's considerable benefit when providers can see your home setting. They can see the physical logistics of your home and how you go about your everyday life, like those 14 tricky steps to enter your house, or an active home full of grandchildren. That's all-important context that helps PCPs guide care that works best for you.
The right PCP decision comes down to who will get to know you — the whole you — the best, so you can have the aging experience you want and deserve.
Patina offers primary care designed specifically for adults 65+. Currently available in the Philadelphia 5-county area and ten counties surrounding Charlotte. Patina accepts Medicare and most Medicare Advantage plans.

Kathy Hill is a Patina Primary Care Practitioner, leading care for her patients to ensure they are experiencing convenient, personalized care.